Blog Article
Showing Gratitude through a New Spirit of Partnership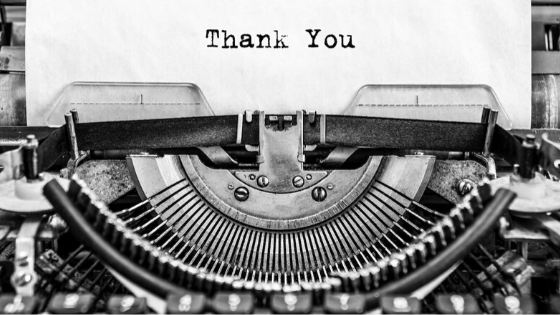 Welcome to the 8x8 Partner-First Community
When you've walked a mile in someone else's shoes, you gain a unique understanding of their experiences, challenges and thought processes. You also develop empathy for their struggles, an appreciation for their perseverance and shared excitement for their success.
All year long, but especially at this time of year, I'm thankful and honored to say my career includes walking in a partner's shoes, and not just for a mile. Serving as a long-time business owner and executive of a system integration and application development company—focused on unified communications, collaboration and call center implementations—gave me extraordinary insight into, and appreciation for, the partner community. As 8x8's Global Channel Chief, I use that experience every day to guide my team in fostering a partner-first community where creating channel programs that are purpose-built to drive benefits to partners and their customers is top of mind.
One Platform = Zero Complexity
At 8x8, we're all part of the partner community. An 8-time leader in the Gartner UCaaS Magic Quadrant, our priority is delivering reliable solutions to customers that our partners can confidently stand behind. Designed to help customers operate at the new speed of business, 8x8 provides one global cloud communications platform for voice, video, chat and contact center. With 8x8, customers optimize valuable moments of engagement with built-in analytics to achieve faster time to resolution, lower costs and better customer experience. Whether deploying simple voice services or an omnichannel contact center, 8x8 can help.
8x8 X Series delivers reliability and allows customers to stop paying for, administering and maintaining separate audio and video conferencing applications. Predictable, low fees can slash total cost of ownership (TCO) for customers as can an easy-to-deploy cloud-based solution. Future-proof and built on proprietary technology that's been internally-developed and is 8x8 owned, our one global cloud communications solution accelerates business for customers and opportunities for partners.
Unrivaled Partner Support
Joining the 8x8 leadership team has given me the chance to advocate for the reseller community and revisit my roots in unified communications. While 8x8 might be a 30-year-old industry-leader, the atmosphere feels like that of a start-up. It's exciting working with our partners as advisors to build and launch rewarding and innovative partner programs that help us stand out from the competition.
Elev8, our best-in-class partner program developed for Master Agents and Distributors and benefiting Managed Service Providers, Resellers and System Integrators, offers flex funds, blitz days and turnkey resources to help drive customer and prospect interactions, while a devoted channel sales team is available to help with every sales opportunity. Partner with 8x8 and take advantage of dedicated engineering, deployment and customer support teams, easy-to-use sales and marketing tools, industry-leading incentives and lead generation funds.

Come experience a new spirit of partnership and become an 8x8 partner. Visit PartnerXchange, our popular partner portal, to learn more about the exciting benefits available and become a partner today.
John DeLozier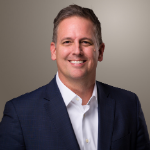 John DeLozier is a key member of the 8x8 senior leadership team holding the position of SVP and Global Channel Chief, Channel Strategy and Sales. DeLozier is a seasoned and well-respected channel leader who has received countless awards in the channel community. DeLozier blends his unique expertise in route to market expansion with a keen dedication to a channel first culture. His charge includes developing the strategy, governance and results of the 8x8 partner program and channel ecosystem. DeLozier comes to 8x8 from CenturyLink, where he helped create the award-winning Channel Alliance Partner Program and worked as a tireless leadership advocate for the pa [...] Read More >