Check out provides most recent information
AireSpring's Platinum SD-WAN package delivers an enhanced, fully managed, easy-to-deploy solution, including complete design engineering, dedicated project ...
Stamford, Connecticut – March 6, 2018 —Technology Solutions Xchange (TSX), a consortium of telecommunications master agents, today announced the ...
Stay up-to-date with where MegaPath will be and find links to register for upcoming events.
Most of today's chatter about hosted unified communications (UC) centers on the menu of tools it serves up for communicating and collaborating easier and ...
It's every business owner's nightmare: You go to work, flip on your computer, and are greeted by a red warning screen trying to extort you into paying ...
Updated Windstream Enterprise Partner Customer Support Map
Masergy , a leading provider of hybrid networking , managed security and cloud communications solutions, has once again been named a Visionary in the ...
Partners, Utilize this document when presenting the Birch solution to customers to show them the benefits of our POTS aggregation service. Why Choose ...
SD for the WAN Birch Cloud-Delivered SD-WAN brings SDN concepts to the enterprise branch WAN. Business policies implemented across the logical overlay ...
A new brand to communicate innovation, technology and data-driven solutions to meet customer needs in a rapidly evolving market LITTLE ROCK, Ark., Feb. 14, ...
Everything partners need and want to know about partnering with Windstream Enterprise
Creating personalized healthcare experiences with secure and reliable cloud-optimized IT communications—so you can focus on providing a connected, ...
A major winery was looking for alternatives to a $75,000 fiber build to bring quality internet access to the office at it's vineyar. The ...
TPx is always adding new features and solutions. National connectivity with our Ethernet Transport or Managed WAN Powered by SD-WAN for OTT or HSIA and ...
DIFFERENT DELIVERY, SAME GREAT SERVICE ETHERNET OVER HYBRID FIBER COAX (EoHFC) lets business take advantage of Ethernet technology over Comcast's ...
Who is your contact at Windstream? Click here to find out!
Masergy , a leading provider of hybrid networking , managed security and cloud communications solutions,has promoted William Madison to vice president, ...
Check out the many, valuable awards and recognitions Windstream is proud to have received over recent years.
Read about the powerful and affordable protection from network disruption and outage during DDoS attack from Windstream's DDoS Mitigation Service.
How security breaches happen and how to stop them in their tracks.
DDoS attacks are a constant, costly, debilitating and increasingly pervasive threat. The Windstream DDoS Mitigation Service offers a comprehensive, ...
COMPLETE RELIABILITY WITH AUTOMATIC 4G WIRELESS BACKUP No business likes downtime — that's why Comcast Business is the first broadband provider to ...
As enterprises increasingly move mission-critical applications, workloads and business processes to the cloud, there is a greater demand to more fully ...
It's a familiar story. A new technology appears, promising to change how we do business. Organizations clamor for it. Business blooms...then suddenly, things ...
"Ace Industries has unique needs that stem from having multiple locations, many that are located in remote areas," said Antonio Martez, senior account ...
The Federal Communications Commission (FCC) recently adopted an E-Rate Modernization Order, which establishes eligibility and funding for WiFi in schools and ...
The formula for achieving business success in today's always-on, always-evolving business environment begins and ends with innovation. It's a prerequisite ...
Windstream's Contact Center as a Service Helps Start-up Healthcare Insurance Provider Compete with Giants
Delivered by Windstream trhough digital microwave techonology
Windstream moves an enterprise-class contact center to the cloud for a major energy services provider
A Forrester Consulting Thought Leadership Paper Commissioned by Windstream Enterprise
National network map for Windstream.
Creating personalized healthcare experiences with secure and reliable cloud-optimized IT communications so your customers can focus on providing a connected, ...
The growing restaurant chain keeps customer data safe with a comprehensive franchise solution from Windstream.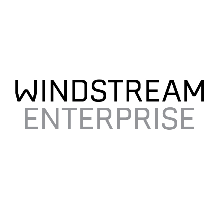 Read about how Windstream can help prevent the Grinch from stealing Christmas from your customers.
The Windstream Channel Program is committed to enhancing your Partner experience. We value the critical role that Partners play in our efforts to win ...
You have the Right to Win with Windstream. This brochure details some of those winning scenarios.
The only constant in our business is change. To help support the success of our valued channel partners and the needs of our customers, we've made some ...
What are your considerations for moving to the cloud? According to a special report by Frost & Sullivan, businesses like yours are increasingly transitioning ...
YOU'VE NEVER SEEN VIDEO MONITORING LIKE THIS BEFORE. Business moves pretty fast. And the Comcast Business SmartOffice™ Video Monitoring Solution helps ...
Deployed an MSR with an MPLS profile at the initial remote site (and subsequent locations). Forward Error Correction in the MSR recovered dropped packets ...
Running a business is stressful enough without also having to worry about your desktop environment. Let TPx worry about it, so you don't have to.
Our Managed services delivery platform, powered by SD-WAN lets your customer put away the ibuprofen and overcome WAN performance challenges as they grow.
In today's hyper-connected world, customers need a more efficient way to stay in touch with the people who matter most to their business. TelePacific's ...
SD-WAN is a compelling approach to extend wide area networks to meet new business and application performance requirements. Masergy offers two variants of its ...
Simplify Network Management
Data Sheet Regarding Windstream's Avaya/Mitel Powered UCaaS Product Line
Battle Card for Windstream's Avaya/Mitel Powered UCaaS Product Line.
Data Sheet Regarding Windstream's Nationwide MPLS Offering.
Data Sheet Regarding the Managed Firewall / Network Security Solutions Available from Windstream
Data Sheet Detailing ERate Solutions from Windstream
Get a 50% Discount on MegaPath Services for Partner Use!
Everything you need to be successful with the Comcast Business Solutions Provider Program!